Going Even Longer...... How To Step-up To a Double Ironman
By Mike James | 19th June 2018 | Advice
Sportsinjuryfix.com Director Mike James is a 14-time Ironman (IM) finisher who has also completed multiple Double IM races as well as a specialist endurance Physiotherapist who has competed and treated novice to elite athletes worldwide. Widely known as "The Endurance Physio" he specialises in teaching athletes, coaches and therapists involved in endurance sports to optimise performance, reduce injury risk and maximise rehabilitation.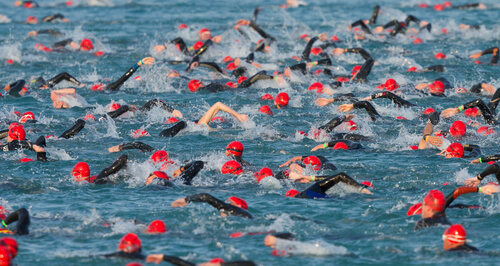 In my previous blog,I discussed some of the major factors that need to be considered when training for an IM event. But sometimes, 8-17 hours of gruelling swim, bike and run still isn't enough to satisfy the hunger of many endurance athletes. Recent years have seen a growth in popularity and availability in ultra-triathlon races. Many race distances can now become the next challenge for the triathlete, these distances can range from any distance further than a standard IM and range right up to the ultimate "Deca" distance, yes, that's right – 10 x IM!.
The most popular step-up appears to be the Double IM – a 4.8-mile swim, 224-mile bike and 52.4 mile run. All ultra IM distance events follow the traditional swim/bike/run format and the clock starts on your first stroke and ceases as you cross the line on your run. They are generally competed over much smaller, looped circuits for safety and race management reasons, and often form part of weekend-long festivals of multi-sport that incorporate other race distance events.
Having completed multiple ultra-distance triathlons, I thought I would share my thoughts and experiences on the intricacies of stepping up from an Ironman to a double ironman. It's not just a case of training more or training longer……….
Training
Its probably pertinent at this stage to state the obvious……. training for a double IM doesn't involve double the training of an Ironman event. Yes, there should be certain progressions in distance and time included in the regime, however, its more about being clever and fine-tuning sessions to factor in the specific demands of the double IM distance. For example, a double will involve anywhere from 20-35 hours of continuous exercise. This involves being able to perform through a 24-hour period involving changes in temperature, day versus night and in diminishing states of energy supply and increasing levels of fatigue and tiredness. Training should involve sessions that are performed through the night, early morning, mid-afternoon and should be performed when tired, dehydrated, cold and hungry, as well as in more optimum states of alertness and energy supply.
Factor into this as well the need to perform sessions in different clothing for varying temperatures at varying times of day, and the use of lights and other equipment specific to safety and performance at different times of the day. There is no magic formula here but try to predict how the race will unfold by researching previous years conditions, results and the planned course profile and forecast.
I always find planning multiple sessions over condensed periods a very easy and successful way to accumulate significant mileage/time with as much emphasis on injury prevention as possible. I will often plan to do multiple runs over a 24-36-hour period to achieve a 40-mile weekend, rather than a one-off long-distance run. I will include a long swim late in the afternoon or evening with a 5-7-hour ride in the very early hours to complement the swim. I will, of course, structure my training to also include sessions in isolation performed at optimal periods of rest and recovery as per any training regime to try to achieve the optimum from the session, but its imperative to train and rehearse situations physiologically as well as psychologically. Think outside the box regarding logistics of sessions, is it possible to cycle 30 + miles to work via an extended route and then run home 10 miles?
As regular people with family commitments and jobs, it is almost impossible to get in the hours you may think you need to, don't see this as a negative, in fact, its probably a good protection strategy to avoid overtraining, it may not seem like you could overtrain for such a long event, but its easily done, and I've seen it numerous times.
Feeding/ Hydration
I think most of us are aware these days of the importance of hydration. Much evidence is readily available on the rates of macronutrient supply required to continue exercising for extended periods. The main consideration here should be variety and availability. Many of us will find it difficult to perform an event like this fuelling exclusively on gels, bars,and liquids. I always find that as the dark hours set in, I crave hot, warm food and always seek savoury food at these times. Whether just a novel change for the palate to enjoy or as a means of specific nutrition, plan and have many options available. I always prepare some pasta or Bolognese dishes that can be heated (most events of this duration will have facilities for support teams to prepare hot food). I also pack my nutrition box with things such as pasties, pot noodles and other things that may appeal at some point. It's better to bring it home unused than to need something and have to worry about sourcing it at the time. Continue to pack the gels, sweet treats and any other things you usually use as well, but maybe have a range of flavours to break the monotony.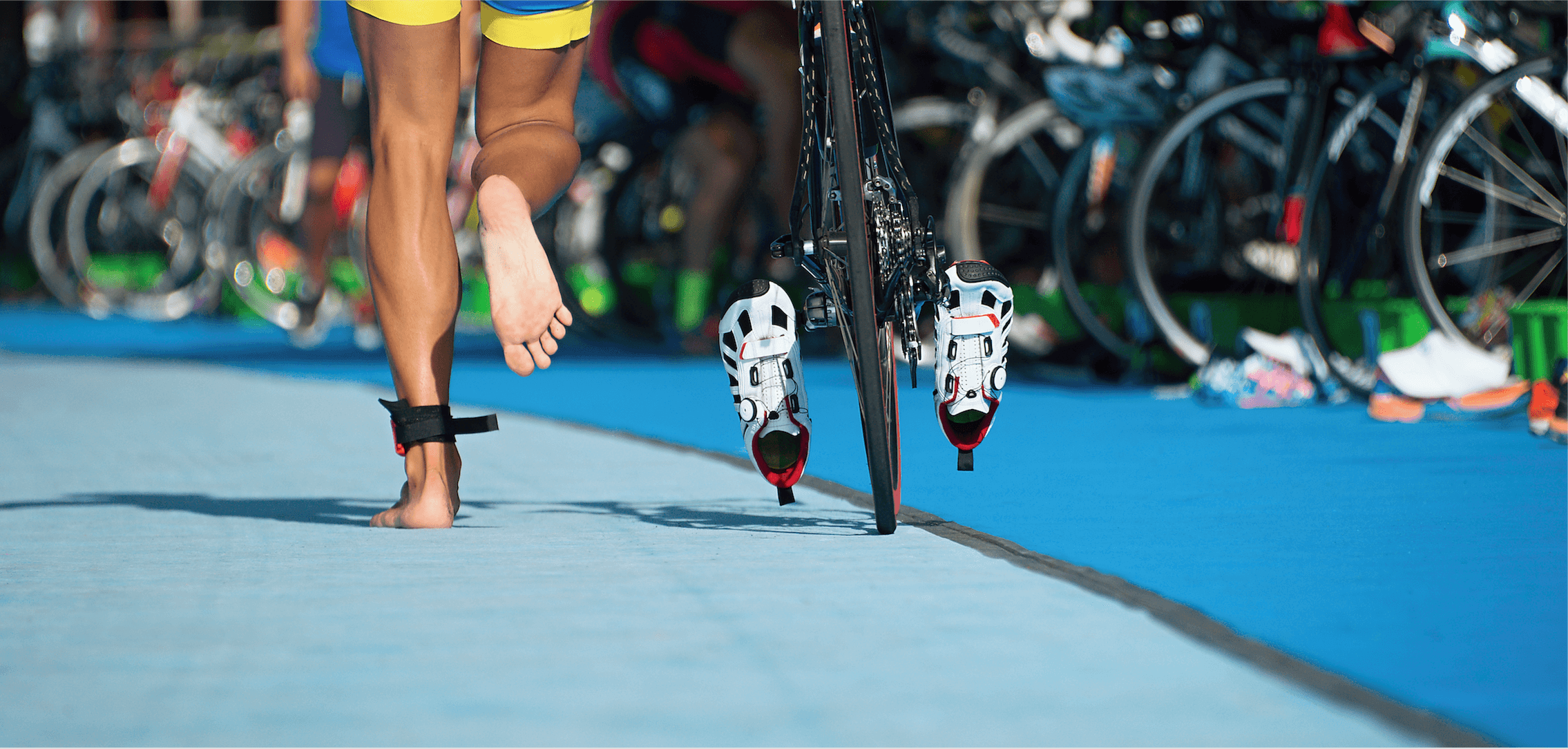 Pick the brains of others
When I entered my first Double IM, my first port of call was to contact a fellow club member who had previously completed the event. His inside knowledge was invaluable in my preparation! I used his positive and negative experiences as a template to shape my plans. It does not matter if their plans and aims differ from yours, the help is essential. Of course, sometimes there may not be a previous race or you choose to go on a journey of discovery unaided, this does not mean you will not achieve everything you set out to. The endurance community is an extremely friendly and helpful place, so tap into that knowledge via forums and social media platforms that make finding that help much more available than in years gone by.
Get Strong!
Please refer to my first blog for more specific evidence and thoughts on Strength and Conditioning for endurance sports, but suffice to say, I still advise it even in ultra-distance events. A well-planned regime for 12-16 weeks followed by a once weekly maintenance session should help reduce injury risk as the heavy training miles increase.
Manage aches and pains
Given the length of the training regime and physical demands, it is almost inevitable that you will pick up the odd niggle and ache. My professional and athletic experience suggest that these will not normally be a serious pathology of any kind, but simple musculoskeletal issues easily remedied with rest, recovery and some minor treatment on occasion.
If you are worried at any point prior to commencing, or during your training then seek the advice and help of a professional to keep you performing at your best. Many self-help techniques and modalities are available to stave off these aches and pains and investing a small amount of time, effort and money early into your preparation may pay dividends later.
Time Management
An obvious factor for any endurance athlete. I touched on it earlier when discussing novel training methods. Specifically, here, I wanted to highlight quality over quantity and planning. Try to see what potential obstacles may lie ahead regarding work, travel, family and other commitments. These don't necessarily become roadblocks and can be used to your advantage when factoring in downtime and recovery, or even to facilitate training. Many years ago I was working overseas in Afghanistan for 4 months prior to a double IM. During this period, I had no access to swim training, and could only cycle on a spin bike. I designed my training to allow me to significantly over train my cycling, to buy me some "credit in the bank". On my return to the UK, I did not progress my cycling at all, yet performed a much condensed and concentrated swim regime for 3 months prior to the race, at the same time, I was able to progress a much more traditional run regime. It was not the ideal preparation I would have planned, but it allowed me to get to the start line, and successfully finish in the top 6.
Pick the right team
Anyone competing in an endurance event knows the value of a support team. This is even more essential when competing over such a long time. The benefits of friendly faces, cheering voices and help remain vital, however, I would recommend a couple of extra bits of planning. Firstly, these guys need a race plan too! They will be there for a long period of time and will experience the hunger, fatigue, and tiredness that you will. Maybe design a rota for them to attend or even a shift pattern. I am lucky enough to have the most supportive wife and friends who will always be there to help me, but I have also been lucky enough to be able to call on friends who may live relatively locally to the event location to call in for an hour to add their support. An unexpected friendly face can give you a boost that words cannot describe. Write down a plan regarding feeding strategies, label all your boxes and essentials to allow calmness and efficiency should things not go to plan. When and if you are stressing and flapping, you need calmness and organisation from those around you. A simple task like changing your shoes (your feet may swell, and you may need to change them!) doesn't need to become a stressful situation. Finally, remember after the race that you will owe these guys big time!! Plan ahead, a party, a present or a small gesture to show your appreciation for their commitment to your cause. After all, the probability is that these will be the same dedicated bunch of friends and family that endured the whole process by your side,
Prepare for anything
In my IM training blog, I entitled this section "prepare for everything", and this certainly still applies. However, over the duration of the event ANYTHING can happen from weather to mechanical to emotional changes and you must be ready to face and deal with whatever the situation throws at you. Keep an open mind, stay positive, control the factors you can control and try not to stress the things you cannot.
Recover
Recover, recover, recover. I cannot overstate the importance of this. Please see my previous blog for details on how I recommend this is done, you cannot ask or expect your boy to adapt to the stress placed on it during these type of events without providing the environment for it to do so.
Psychological Preparation
A double IM will hurt. You will want to quit many times and you will regularly wonder why you made the decision to undertake such a challenge. This is completely normal and perfectly fine. Use the training and preparation to build confidence and resilience to allow you to deal with these situations as they arise. You will experience many dark moments of self-doubt and pain and you will be tested on every level. Everyone who has ever completed a race of this type has been there. Trust your training and you will succeed. Many great books and online resources are available to help with mental training and preparation, some seek the help of a professional. I have spent time researching all these methods and they often help, but mental preparation though experience remains my primary tactic. Do the hard yards in training and reap the benefits when you need to call on that strength.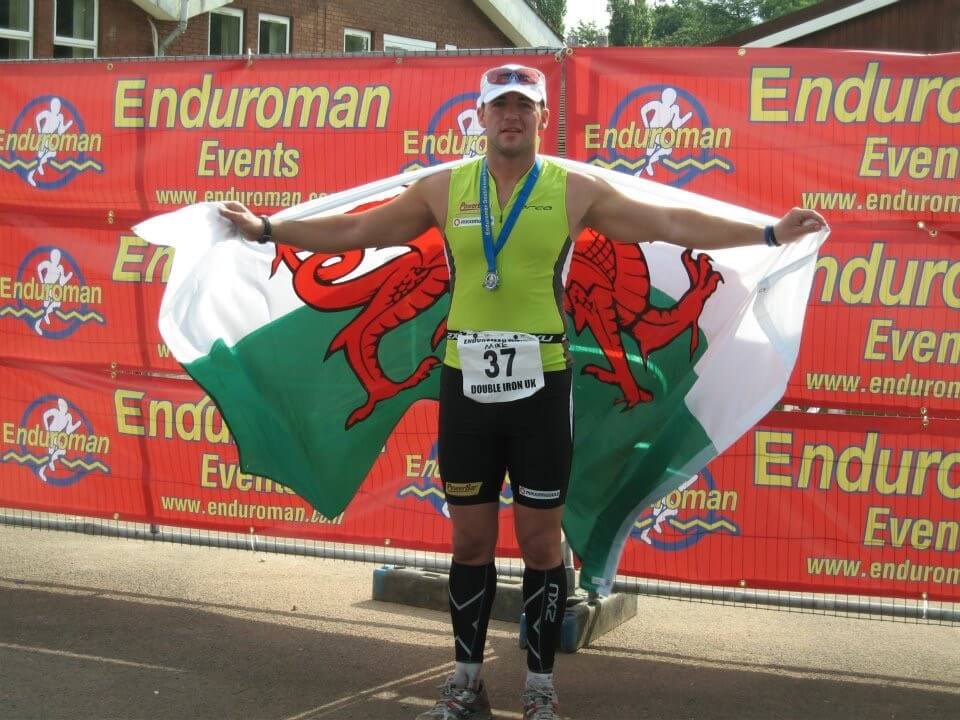 Take home message:
Train wisely – Yes, you will need to train differently to an IM, but it should still be quality more than quantity, and should still be progressive and periodised.
Get strong and stay strong as it appears to be a major factor in reducing injury risk and improving performance.
Plan everything – and plan for anything!
Psychological more than physiological – The double IM distance and above is a predominantly mental challenge more than physiological. Everyone has the physical capacity to prepare for an event of this nature, can you train the psychological skills required to commit and complete this ultra-event?
Remember, the human body and brain is an exceptional machine. We have the ability to make the seemingly impossible, possible. Never say never and shoot for the stars…..you may just hit them!.
For further details about Mike and to book an appointment then click here. Mike also runs bespoke workshops on all aspects of endurance sports, as well as running his flagship, one day course entitled "Optimising Endurance Performance".
More articles