From Russia with love.........an insider's view from the Rugby World Cup
By Mike James | 28th October 2019 | Event, Interview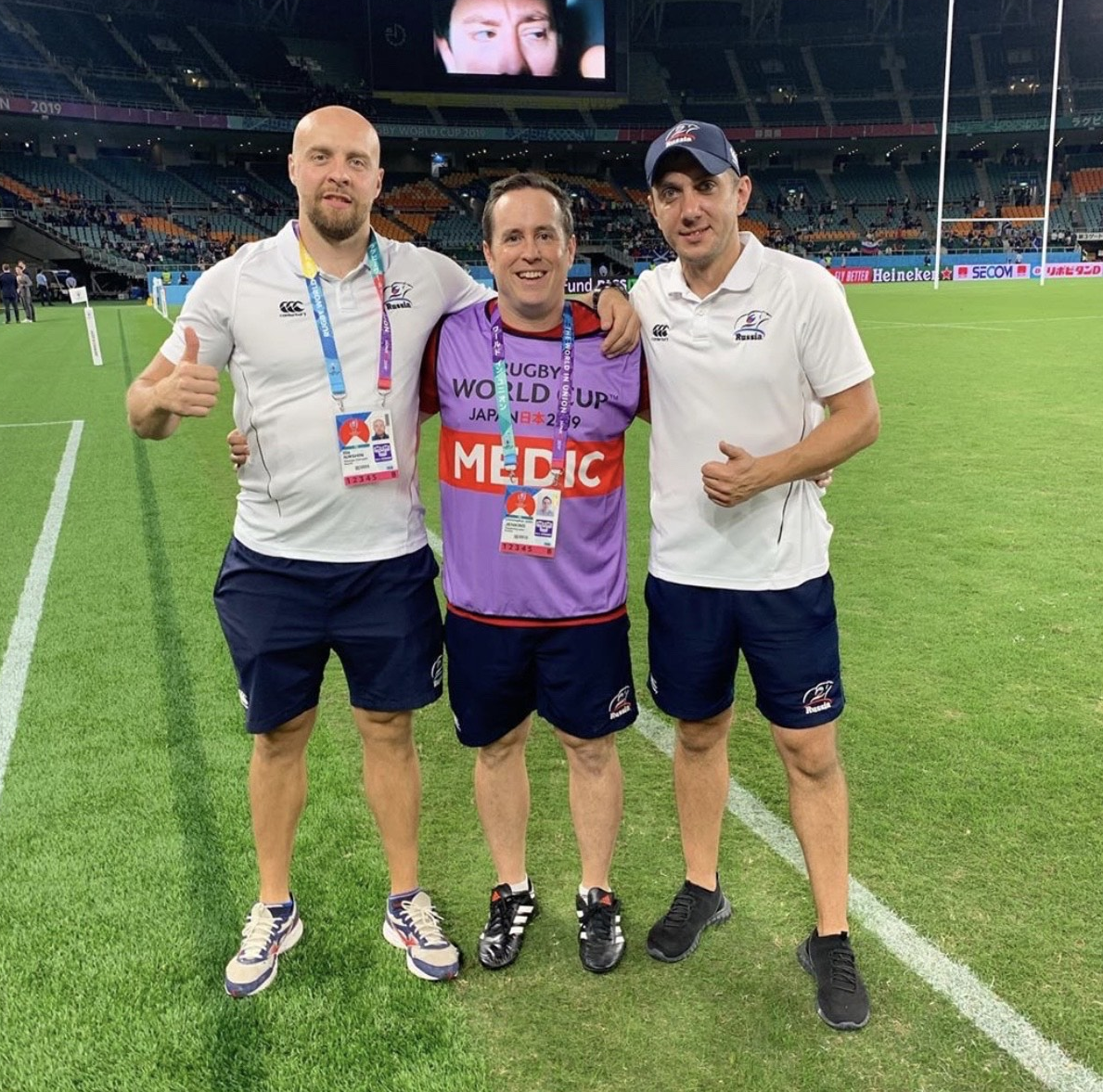 Sports Injury Fix member Chris Jenkins of CJ Physio has recently returned from working as Head Physio for Russia in the Rugby World Cup in Japan. Chris kindly gave us the following interview to share his experiences of working at the pinnacle of elite rugby.
Welcome Chris, so how did you become the Physio for the Russian National Rugby Team?
I have been working in Rugby at both amateur and professional level since 2008, this has included teams in England and Wales including London Welsh and Newport Gwent Dragons. I have met numerous coaches over that period, two of which had worked previously with Russia.
I had good relationships with both and following Russia's qualification for the world cup, they needed a specialist rugby Physio and they approached me to join the team. We had a meeting; I visited the set up and have been with them for the last 12 months.
What does the role involve?
I have been attending training camps and tournaments worldwide with the squad in preparation for the tournament. I started full time in essence in January and the job has taken me to Turkey, Russia, Italy, Uruguay and Argentina with regular 3 week on / 1 week off blocks ever since. I have been lucky enough to visit some amazing places in Russia and of course, the pinnacle was my time in Japan. I think I spent 180 days + with the squad over the year.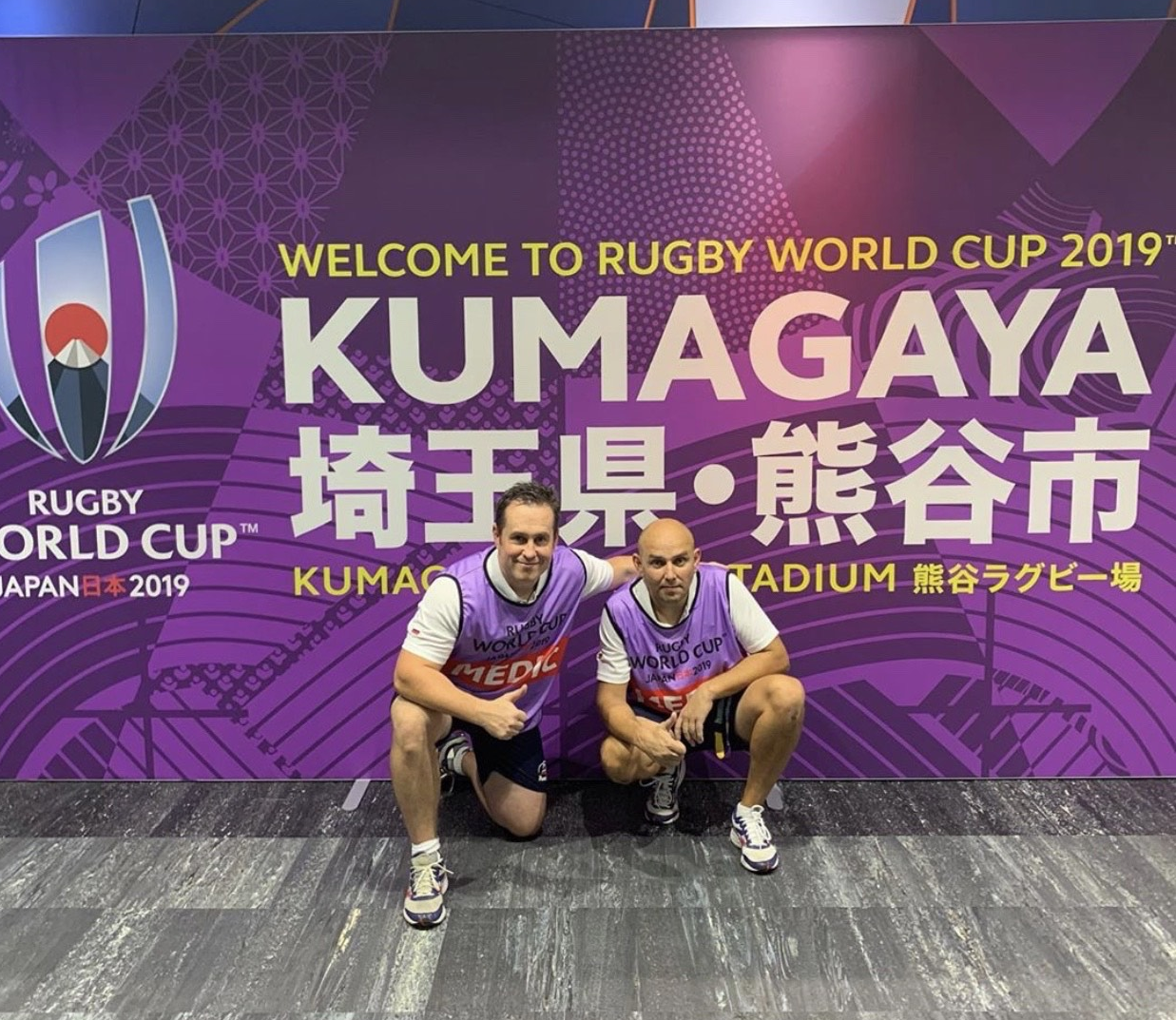 What is the divide between nationalities on the coaching / medical staff?
Probably 50:50 Russian / non-Russian across the non playing staff.
How did you cope with the obvious language barrier?
Not a lot of people know this, but my wife is Russian. We met on our Master's course and this obviously helped me due to some basic prior comprehension of the language. Having the ability to speak some Russian was helpful, but learning conversational Russian in work related terminology was relatively easy. A large number of players and staff spoke good English also.
What was the ambition for the squad in the tournament?
It's pretty common knowledge that we qualified due to the disqualification of other teams. Therefore, we had 12-15 month notice we would be at the world cup. We wanted to try and make sure we put in a good performance, and demonstrated that we were an up and coming nation. We also wanted to show the Russian people the sport of rugby, which traditionally falls below many Olympic and other national team sports in the country.
We were in a really tough group with Japan, Samoa, Ireland and Scotland, and we hoped to potentially pull off a shock win, but fundamentally we wanted to put in solid performances.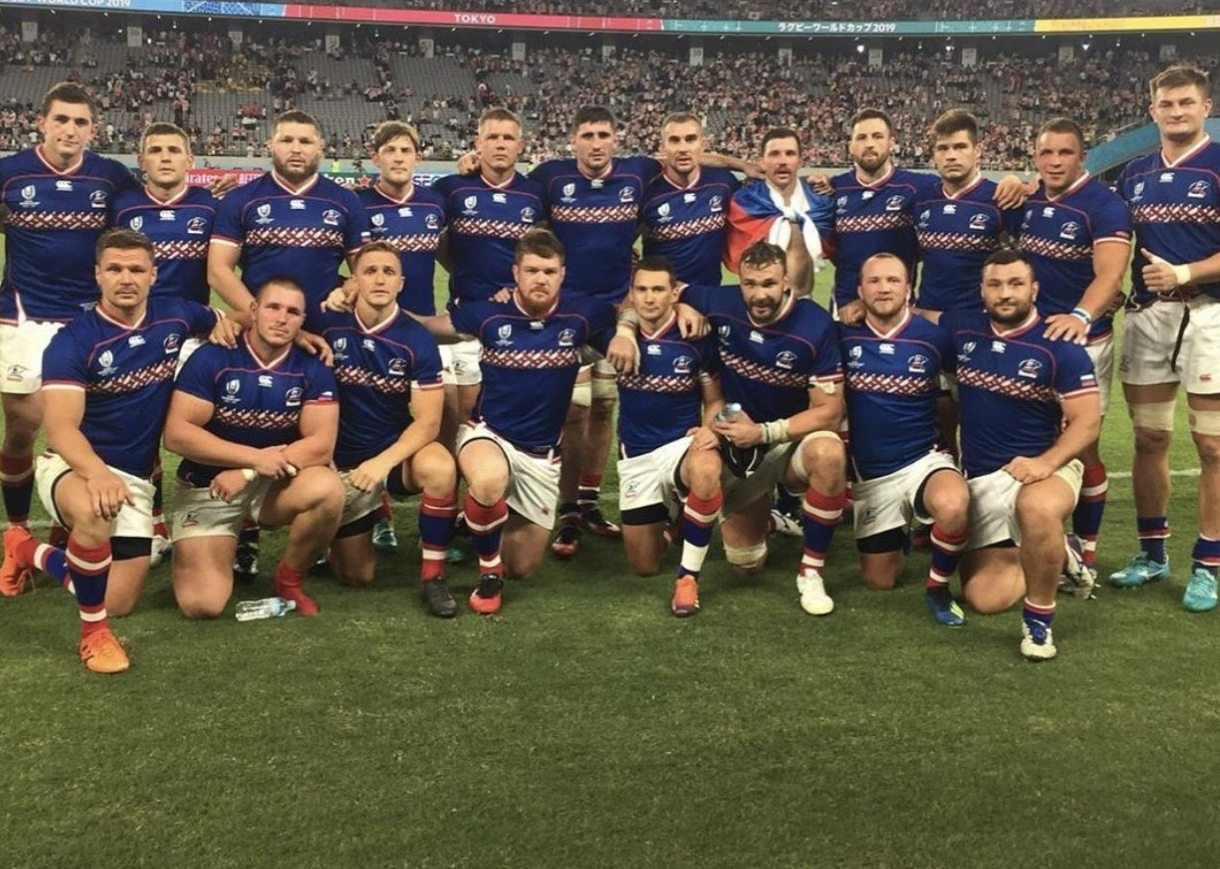 What was your impression on the standard of rugby in Russia?
Russia has an improving domestic club scene. A lot of foreign players are coming into the game and they need greater exposure to higher levels of club rugby to move forward. Individually there are players who have played in England and France which helps the national squad.
What were your thoughts and reflections on being a physio at the world cup?
It was definitely the biggest moment in my career to date. I have worked at big games before in venues such as The Principality Stadium, but this was a level up again. The arrival at the airport, the welcome ceremony and to be involved in the tournament opener against the host was just special.
As a therapist, what do you feel is the difference between managing players at a tournament compared to a club season?
The sporadic nature of the international rugby game scheduling allowed me to spend much more time with the players in the gym and around camp. This allowed me to learn so much more about them and understand them so much more.
Time is always the pain point for a therapist and having lots of contact time with players allowed much more in depth assessments, conversations and monitoring.
Within a tournament there is much more specific focus on this condensed period of games. The turnaround times between games is less, and the players would take much more calculated risks with their bodies than they maybe would at a club across the course of a season. Managing expectations was an important factor. This was the way we would manage and mitigate injury further down the line.
Any major injuries or illnesses you had to deal with at the tournament?
We were pretty lucky overall. We had a couple of minor ankle and knee ligament injuries, but they were able to play on through the tournament. We had some head injury assessments (HIA) to perform, but fortunately everyone passed their assessment.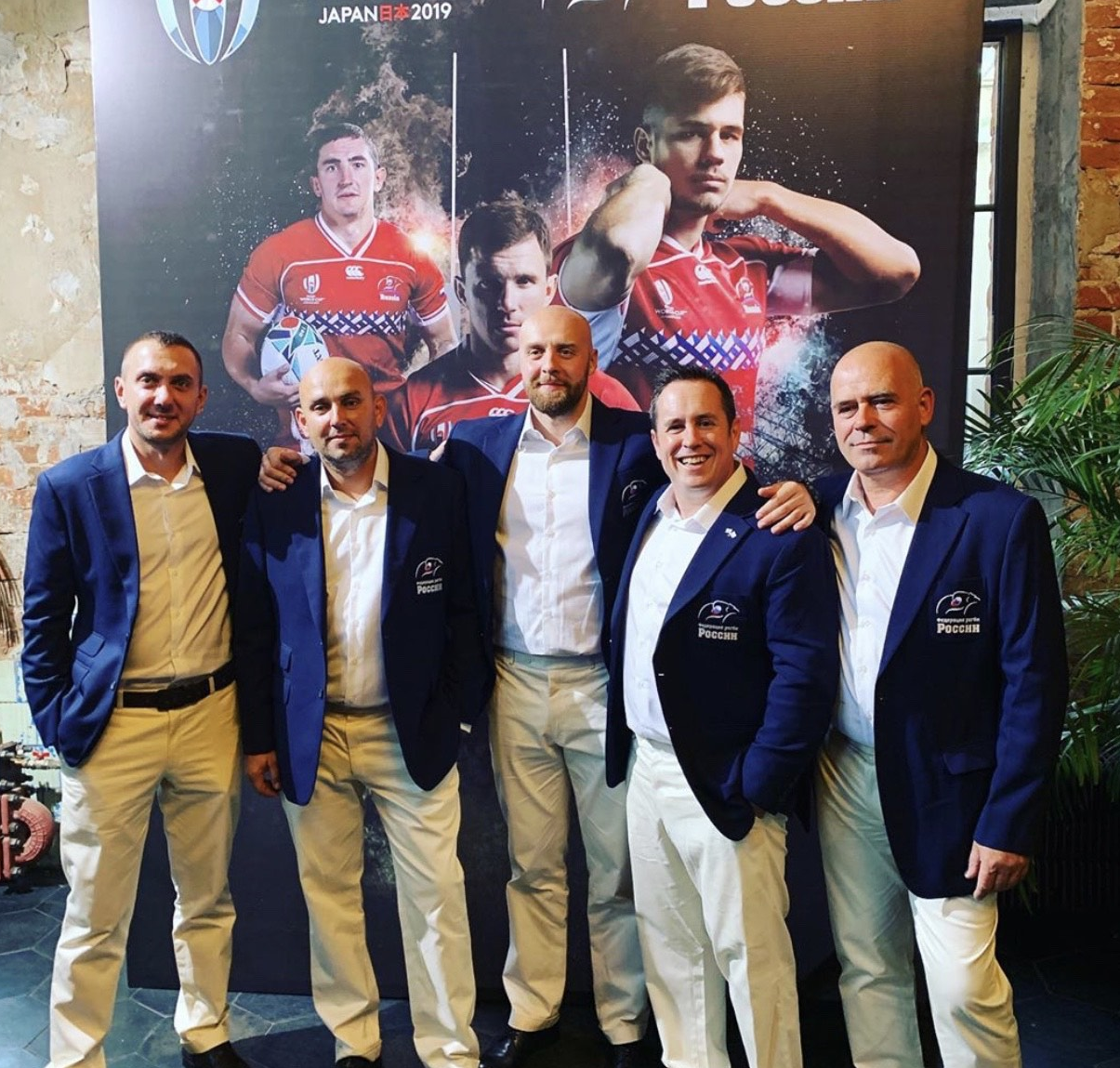 What did a typical non match day involve?
If there was no travel, we would rise at about 0700 for breakfast. This was a good time to check how those with knocks and injuries were doing prior to updating the coaches. Each night we would provide a provisional "who is/ isn't training" list which allow the coaches to plan the next days sessions.
Training was around mid-morning so we would tape those who needed it, then manage pitch side or work with the rehabilitation-based players in the gym. Following lunch, we would continue with assessments / injury management prior to a potential second training session if applicable.
On return to the hotel, recovery protocols would occur and following evening meetings, we would run injury clinics in preparation for the next day.
What did a match day look like?
Most matches kicked off in the evening. The match day squad would have a later start, whilst non selected players would have a gym session in the morning. Activation and preparation sessions would happen for the 23 selected players accommodating their match day routines prior to the pre match meal.
Some players would like to get strapped / treated early before the team meeting and onward travel to the ground. At the ground we would arrive approximately 90 mins pre match for more taping /preparation. The Doctor and I would meet officials / medical team at the venue to outline potential issues pregame before getting pitch side pre kick off.
I and one doctor would work pitch side, whilst the second doctor would manage blood injuries and HIA.
We would usually treat together if an injury occurred, but if we needed to divide for multiple injuries, then I would attend the English speakers primarily. However, often observation and mechanism of injury analysis would help the assessment and conversation develop naturally.
Now you're home, what are your lasting thoughts on working at the world cup?
Japan did an amazing job organising the tournament. The medical facilities were fantastic, the people, the fans and the hosts made everything perfect for us. The atmosphere was special and I'm extremely grateful to have been involve with the squad, management and team, and some great friendships have been developed over the past 12 months.
I'm looking forward to seeing how these players develop and hopefully we will see them get contracts and roles in the UK and France etc which will not only develop their international players, but will create opportunities for other players to enter their club system.
I'm really excited about remaining involved and helping them push on and to develop a high-performance medical system.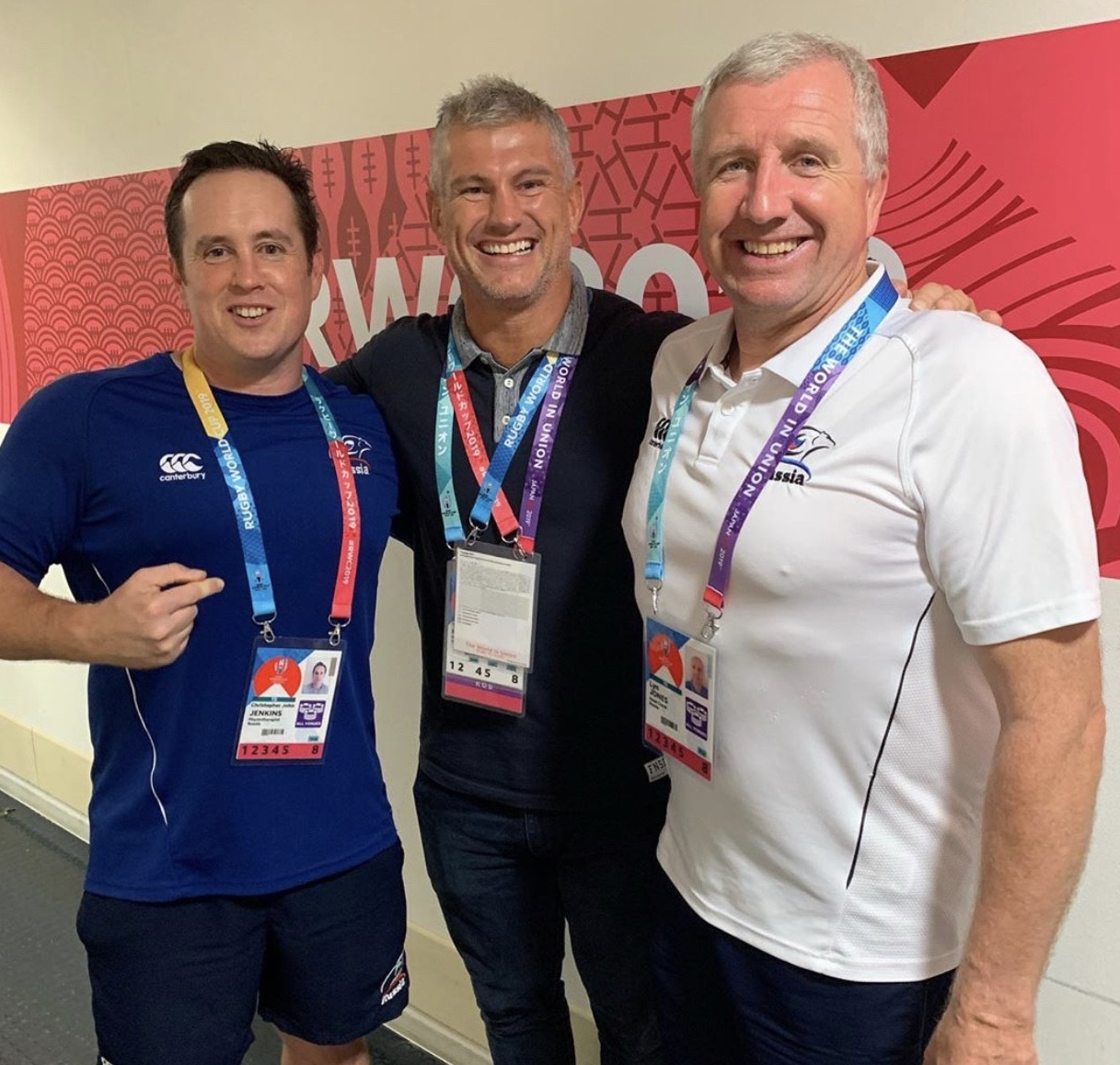 Any top tips for therapists who want to work in professional rugby?
If you are starting out, join your local club and get experience. There are only so many professional clubs around and you need some confidence and experience before entering this system. Internships can also be a useful way to gain experience and make connections within the sport. Be prepared to potentially travel for work, this shouldn't be seen as a barrier but as a positive, I've been lucky enough to travel the world with my job.
If you are a local Rugby player, or a sportsman looking at being treated by one of the best, where can people find you?
I'm based in Caerphilly in South Wales, but I am also mobile and happy to travel if people cannot make it to me. People can contact me and make a booking through Sports Injury Fix. I am really happy to help local clubs and their medical teams in a consultancy capacity if needed.
More articles