Looking back to move forward – The Sports Injury Fix review 2019
By Mike James | 23rd December 2019 | General
Looking back to move forward – a review of 2019
It's that time of year when people and businesses begin to plan for 2020 and beyond. Here at Sports Injury Fix we took a day from our everyday duties to plan our next 6-12 months. We donned the Christmas jumpers, grabbed a whiteboard, and thrashed out our ideas and plans

It's that time of year when people and businesses begin to plan for 2020 and beyond.
Here at Sports Injury Fix we took a day from our everyday duties to plan our next 6-12 months.
We donned the Christmas jumpers, grabbed a whiteboard, and thrashed out our ideas and plans ready to hit the ground running again in the new year.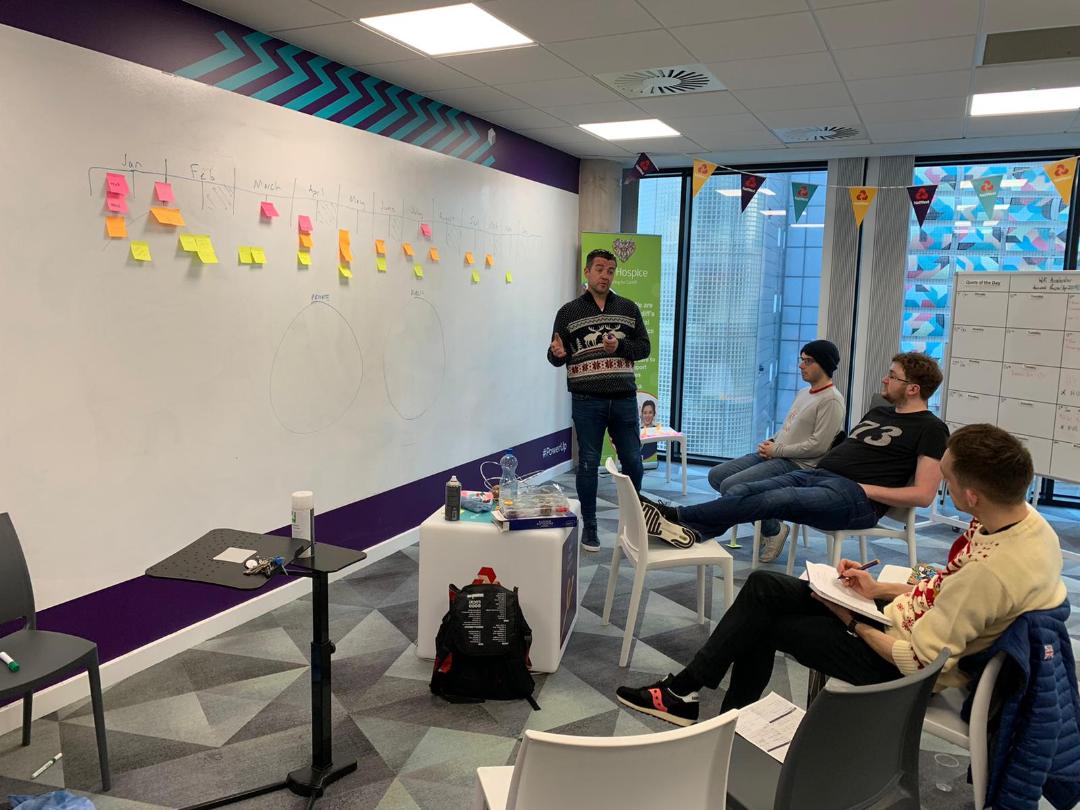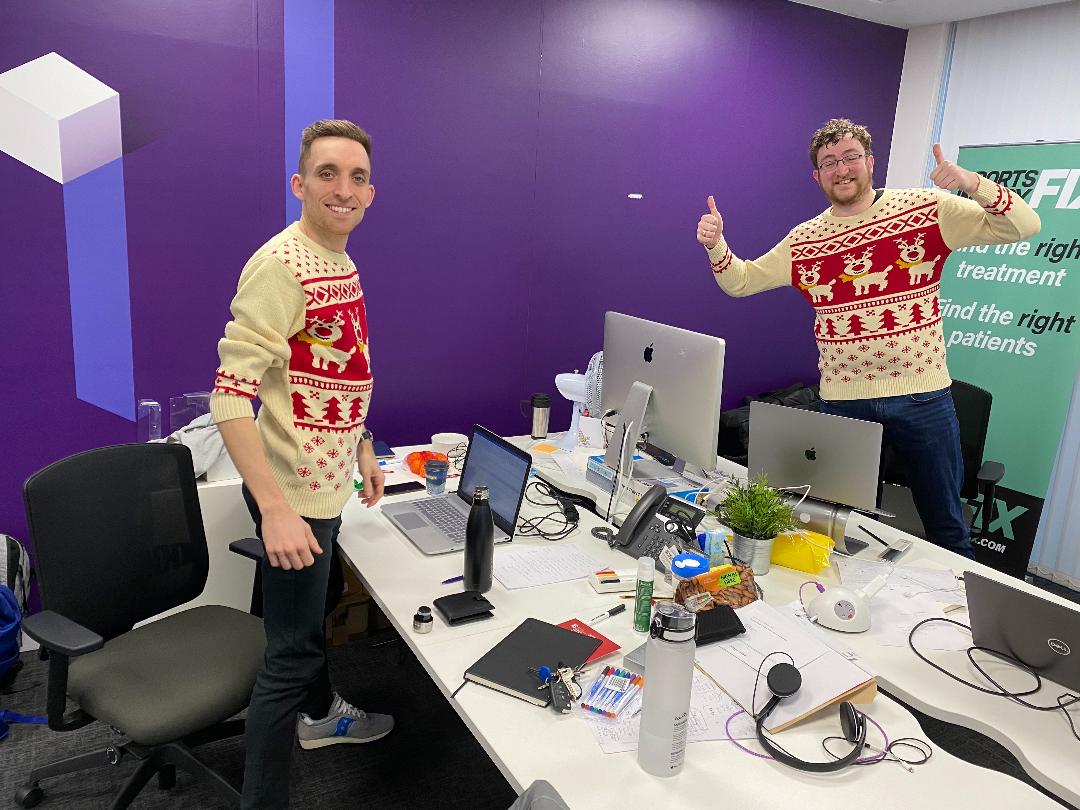 One of the important factors in helping to plan is to spend some time reflecting on the previous year in order to shape the planning meeting.
So, we thought we would share our thoughts with you in our final blog of 2019.
What a whirlwind year It's been for us here at Sports Injury Fix. So much has happened, so much has changed, so much has developed from this time last year.
In January Sports Injury Fix evolved from a full-time passion to a full-time job for directors Malcolm and James, who were joined early in Feb by Mike.
We moved into co-working Office space in Cardiff and really thrived in the environment created by the excitement and vibe created by a bunch of start ups all trying to grow and establish themselves.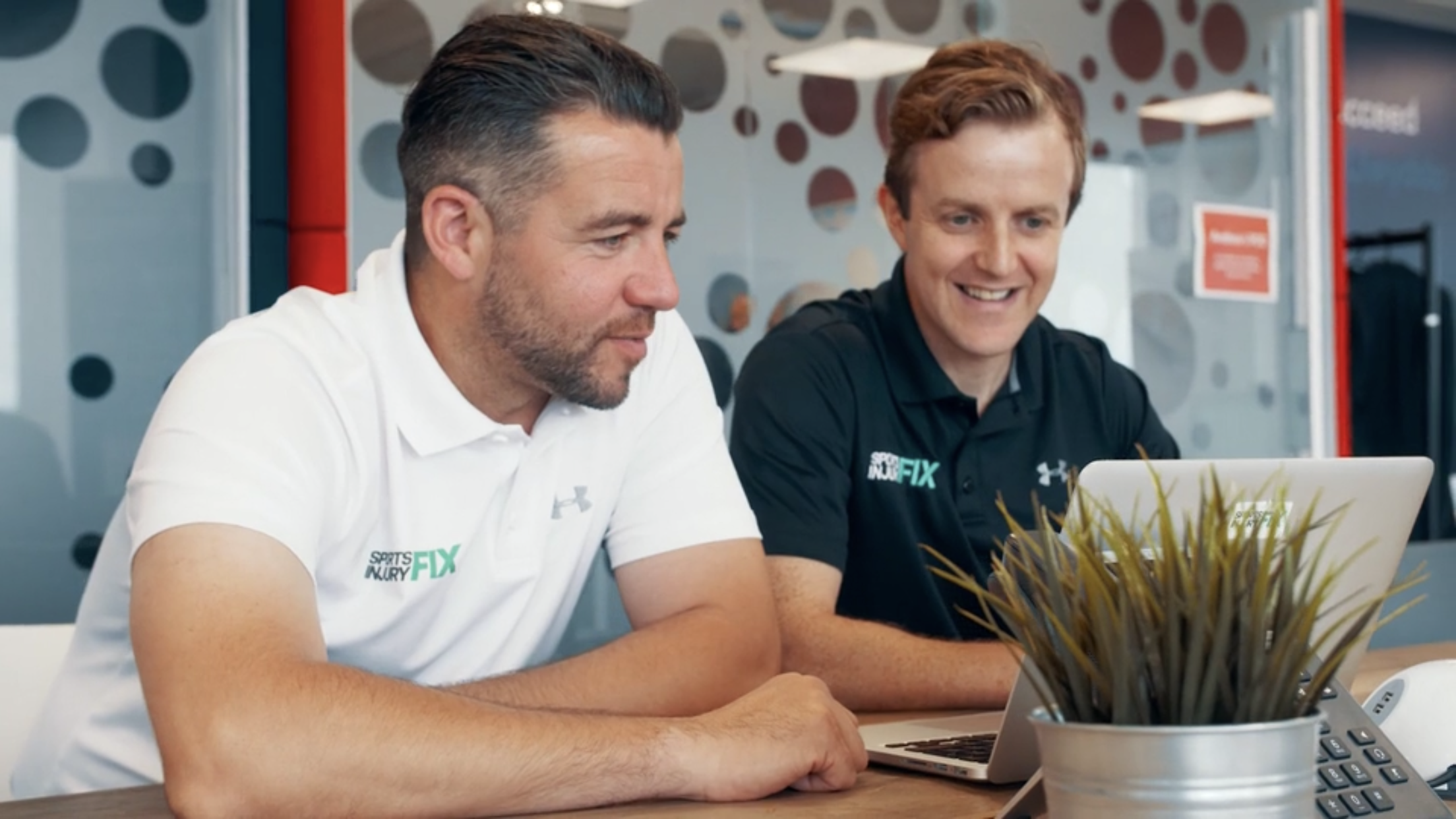 Late Jan saw us attend one of our favourite events – The National Running Show in Birmingham. Not only is this a great chance to raise brand awareness, primarily it allows us the opportunity to congregate a multi-disciplinary team of therapists who work together helping thousands of runners attending the show.
These therapists get to promote their own business, whilst practically demonstrating the value in true multidisciplinary collaborative work.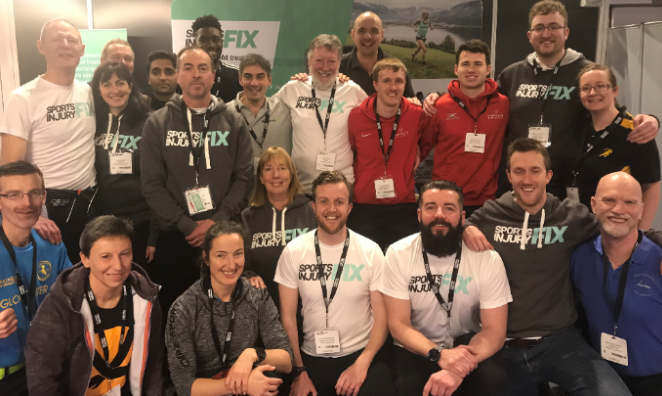 As the business grew this year, we were honoured to recruit a number of high profile and respected ambassadors within Sport and the MSK industry such as Jack Chew, Mike Grice, James Dunne , Dave James, Ben Smith and the one and only Colin Jackson OBE.
To have people of held in such high regard believe in us and advocate for us in truly humbling.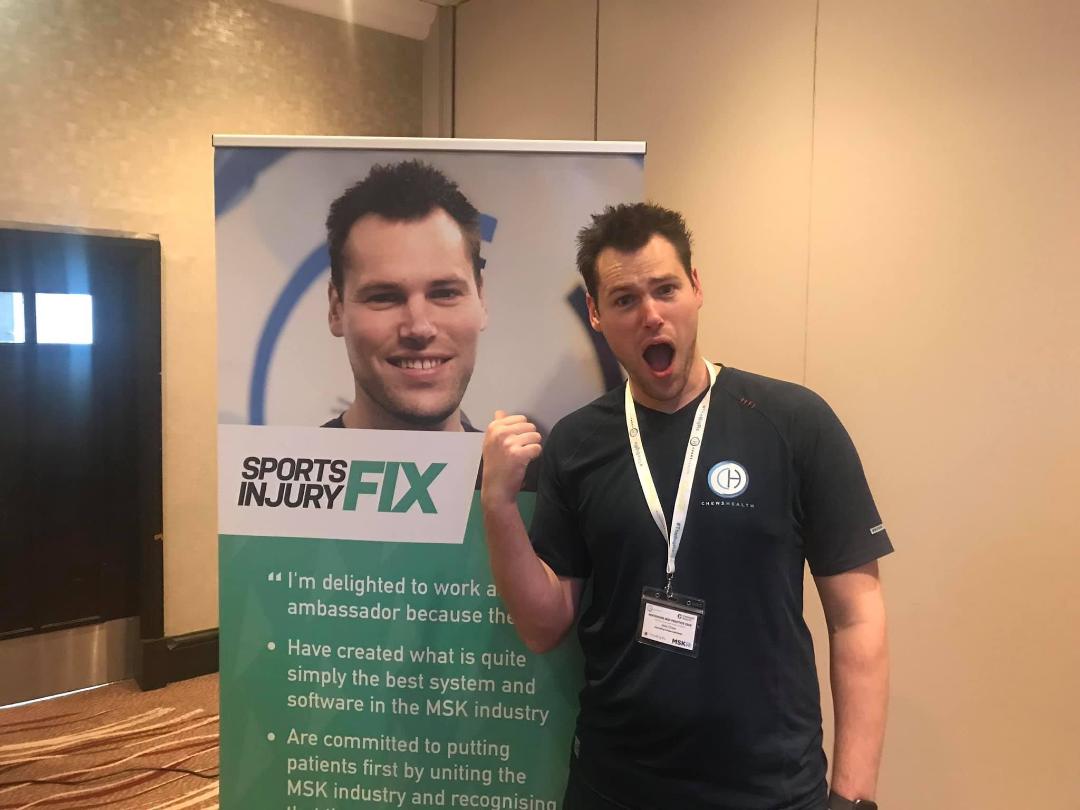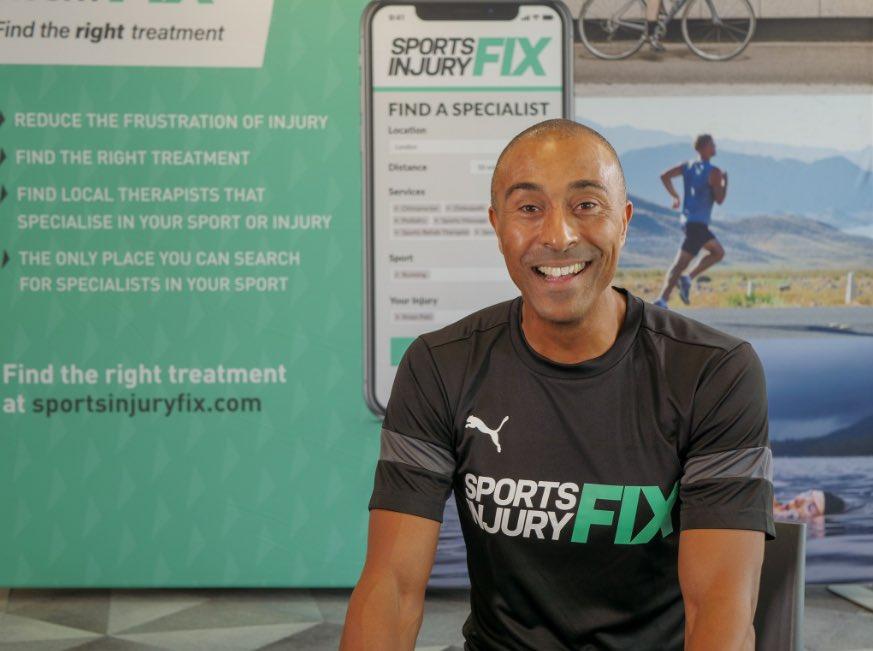 Key partnerships were cemented with leading Industry associations including The Sports Therapy Association, The Sports Massage Association, BASRaT, Sports Therapy Organisation, The Institute of Chiropodists and Podiatrists, The Sports Massage Academy and The Institute of Sports and Remedial Massage.
These will allow us to collaborate and develop the industry in order to provide the best possible services for the public.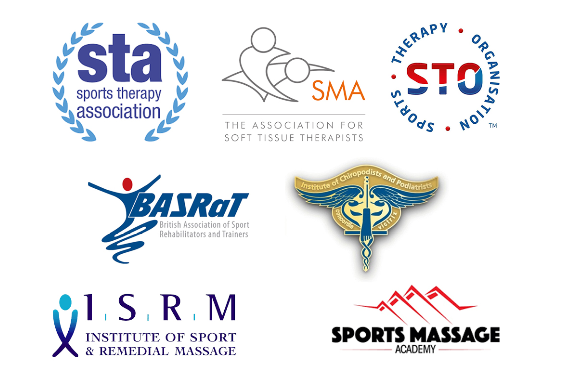 We have also established partnerships with a number of leading industry brands that we work closely with to try to offer our members a range of benefits, companies such as Rocktape, Physique, BackBaller, Bearhug, Juzo, Steroplast Healthcare, POW Virtual Running, Songbird and RehabGuru. Thank you to all who have helped is provide members with the essential for their practise.
2019 saw us attend a number of expo's and shows, generally we had a really positive experience interacting with our members, industry partners and potential new members at shows such as COPA, Run Fit Expo, MSK Reform, Run Chat Live Running Conference, Therapy Expo and Body Power.
These shows have allowed us to have a platform to help us deliver presentations and talks to patients, athletes and therapists that cover a range of topics from clinical to business matters.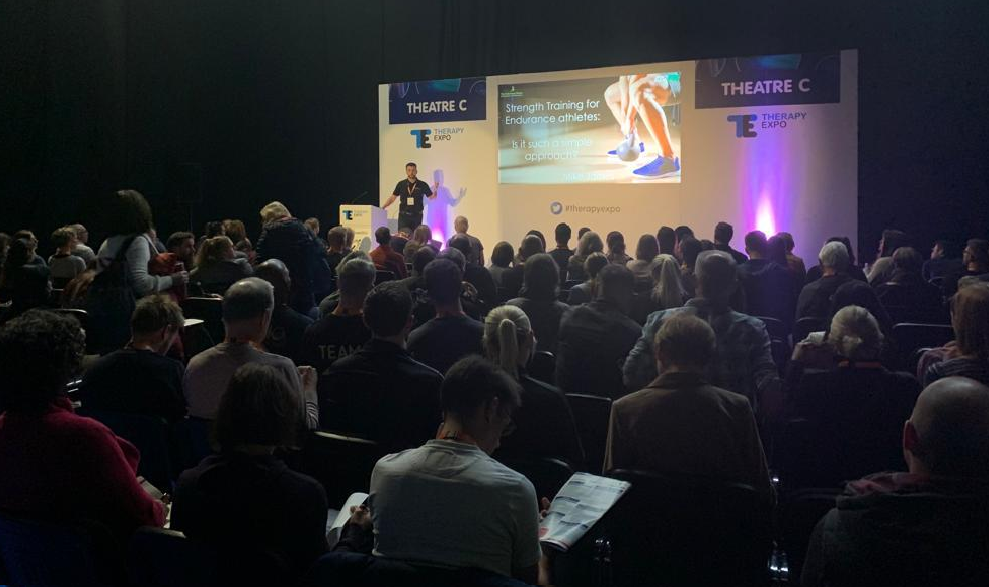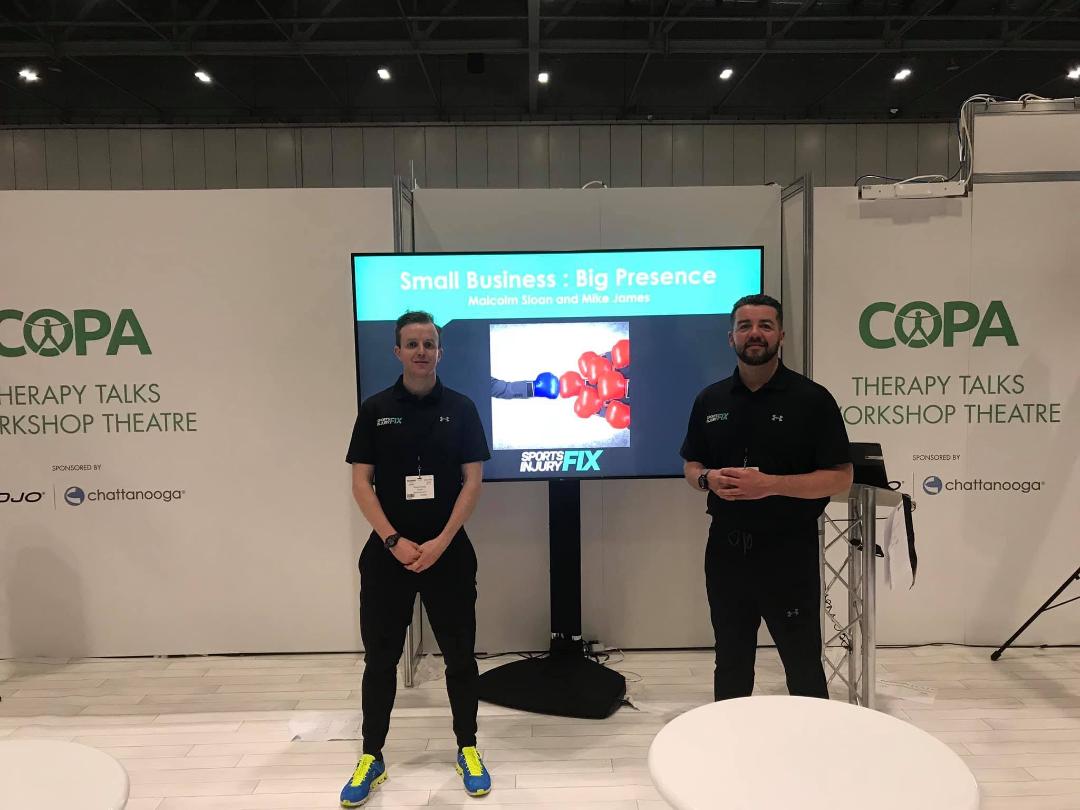 The landmark moment for Sports Injury Fix in 2019 came in July, up until this point we had been a predominantly public facing platform that was free for therapists to join.
We helped the public find the right therapist by listing multidisciplinary therapists who specialised in particular sports and injuries.
Daily we were seeing a rise in the demand and need from therapists for us to develop services that helped them grow their clinical and business performance and outcomes.
We decided to establish ourselves as the platform for the modern therapist, yes, you can still use us as a listing site and we can certainly advise you on maximising your chances of lead generation and raising your profile, but effectively we now offer everything a therapist and business, regardless of size may require.
Whether a student, start up, small or large practise we have services including electronic notes, online booking and payment systems, CPD, Events, blogs, business and marketing advice and even a podcast!. This saw us transition to a subscription paying service. Members now pay a monthly or annual fee to use the platform. To this end our marketing and business shifted for a period of time, away from the public and solely to therapists.
Thankfully our membership numbers grow steadily, and the business is able to develop and evolve the services we offer continuously.
We have grown as a company in so many ways, overtly, we have recruited 2 new staff members this year, Tom our Client Experience Manager and Jack, our new in-house developer.
Perhaps the greatest growth in the business is our maturity as a team and business in the way we think, plan and operate.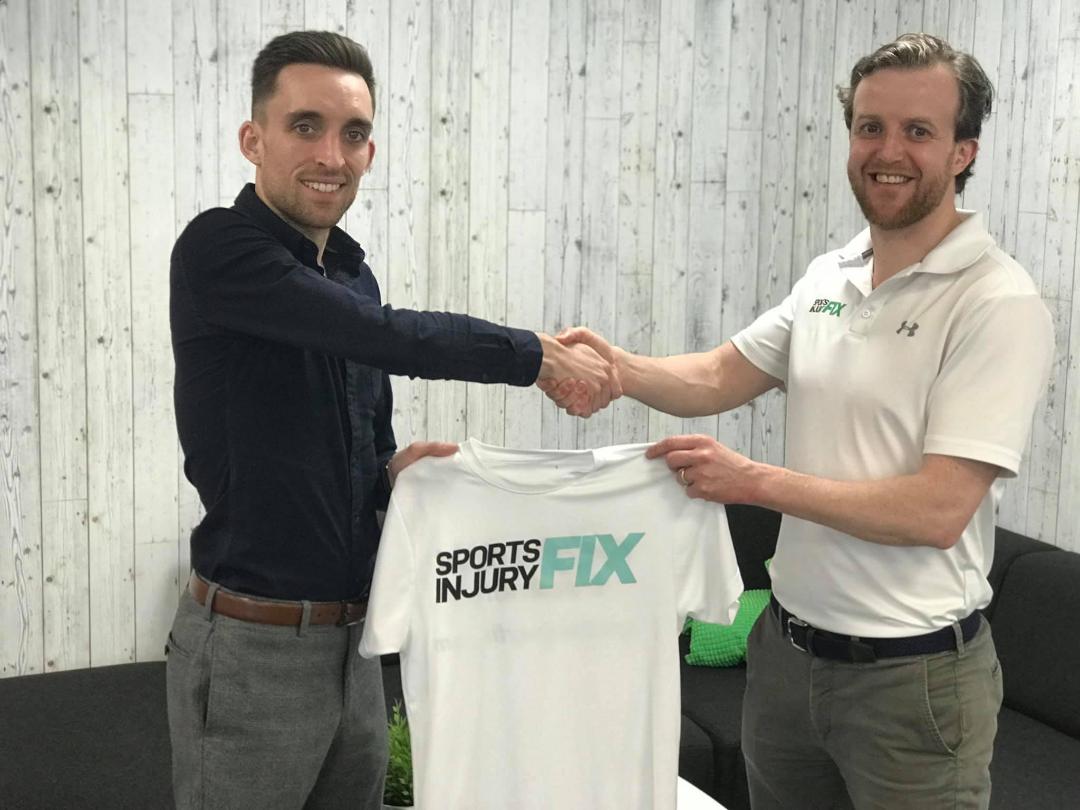 As 2020 descends upon us, we are imminently about to move into new office space and have recently spent the day strategizing and planning for the year ahead.
We have a host of new features, tech developments, and clinical advice and help.
Of note, we will be launching our CPD programme, initially via 45 minute monthly webinars, but we have plans to grow this on a much larger, wider scale, our podcast will evolve into a regular drum beat covering all aspects of the industry where we aim to offer bite size chunks of information and advice.
In fact, rather than listing the multitude of features and services available, we encourage therapists to contact us to discuss their business and work out together which of our services will help them the most.
January will see our pricing policy evolve further; details will be released soon.
We feel that as our understanding of our members and the industry grows, then so does our offering.
We know that every therapist and every business operate slightly differently to the next, therefore our new pricing policy will allow the therapist to select the best model for you and your business.
Thank you to everyone who has engaged and interacted with us this year. We've been on a whirlwind journey thus far, and we are excited to continue it into the new year and beyond.
Thanks to our partners, families and friends for your support, but most importantly to our members, thank you for your trust and belief in us, it's because of you that we are sitting here writing this blog and planning ahead with such confidence.
We wish you all the merriest Christmas possible and a healthy, happy new year.
Best wishes,
Team SIF
More articles