Sports Injury Fix Q & A with Alix Popham - Former Welsh Rugby International
By Mike James | 18th March 2019 | General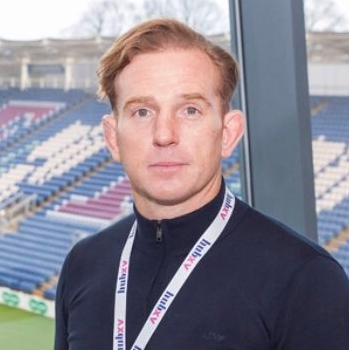 Recently SportsInjuryFix.com spent some time with former Welsh International Rugby player and Grand Slam winner Alix Popham. We asked Alix about how he prepared for matches, prevented injury and dealt with the inevitable injuries associated with playing elite level rugby. Alix also took the time to share with us the exciting new venture that he has embarked on post rugby. Here's Alix's top tips and a link to the full video.
How did you prepare for games to avoid injury?
The most important factor is preparation. This included preparation in pre-season, recovery between games which involved rest, nutrition and managing the little knocks between games.
How did you recover from injury?
As a professional sportsman I was spoilt – I had excellent access to therapists and facilities that were optimal and I used it to the maximum when able. It is so important to listen to physios about advice on rehabilitation to complete the exercises they prescribe.
How did you manage the psychology of injury?
This is the hardest part of being injured, more so than the injury itself and the rehabilitation that is required. Staying focussed and working hard on the things you can control instead of worrying about the person wearing your shirt is essential.
Any tips for people who are injured?
You must focus on controlling the controllables. Dont worry about the things that are out of your control. Do your rehabilitation and trust the methods and systems put in place by a therapist – you will get better; the body is amazing and will get better but you must put yourself in a position to recover effectively.
Injury ended your career sadly, how difficult was it to find a therapist after professional sport?
When my contract ended, despite having a fantastic network of contacts, finding the right therapist was hard and it took me 6 weeks to find the right person to help me return to full fitness. That's why SportsInjuryFix.com is a great idea, particularly for the everyday recreational athlete. The website helps people find the right person for the right injury to get you back to everyday activity and exercise.
What are you doing now?
I am the Founder and CEO of Hub XV, we turn world class sports grounds into business hubs. We deliver the power of co-working through a unique package built upon the values of rugby. The ethos of support used in rugby is reflected in the way HUB XV is set up. By providing high-level and flexible co-working opportunities in sports clubs/stadia with a personalised approach, we generate an easy-to-manage and sustainable source of additional revenue for partner venues which in turn helps to supportassociated teams and sports at grass-roots level.
We currently have two hubs located at Bath Racecourse and Sofia Gardens in Cardiff, home of Glamorgan CC. We are launching many more venues throughout the UK and hopefully worldwide.
To find a therapist who specialises in your sport and / or injury, visit SportsInjuryFix.com today.
More articles